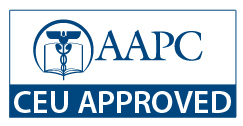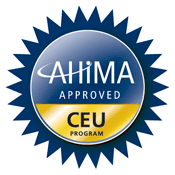 "This program has been approved for 29.5 continuing education unit(s) for use in fulfilling the continuing education requirements of the American Health Information Management Association (AHIMA). Granting prior approval from AHIMA does not constitute endorsement of the program content or its program sponsor."
Expand Your Knowledge and Expertise:
Learn from experienced professionals first-hand, critical areas of auditing, coding and compliance through case examples!

Hear what legal counsel professionals have to say about auditors risks and safeguards!

What you need to know about reporting, auditing and  monitoring!

Learn about high level audits for HCCs and other risk programs!

Risks by understanding correct interpretation of regulatory guidelines and reimbursement impacts!


Auditing issues for clinical documentation improvement!

Federal and State Agency Officials - hear what they have to say!


Auditing and Investigations and how to respond!

Earn CEUs from multiple organizations while networking with other healthcare professionals!


Take away tips and tools for evaluation and implementation; make effective changes when you get back and much, much more!
        EMAIL:             info@ahcae.org