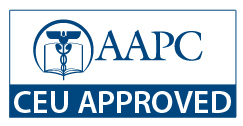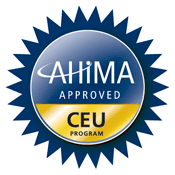 Register online now!
VENDORS YOU ARE WELCOME to JOIN US!


August 1-3, 2019                                                                         Denver, CO


2019 AHCAE National Conference!

DOUBLETREE BY HILTON DENVER- Stapleton North
4040 Quebec Street
DENVER CO 80216

(Breakfast is included with the discounted hotel rate!)

Earn up to 34.2 Continuing Education Units!   
Only $550.00 for members for main conference!
---
Pre-conference -  July 31, 2019

     9am-4pm  - (6 Hrs)  "Nothing but Notes- Hands-on Auditing!"  ($250.00 for members, $375.00 non members)
---
AHCAE MAIN CONFERENCE: 

August 1-3, 2019 
(Only $550.00 for members!  ($625.00 non members)
August 1-2, 2019:    8:00am - 4:30pm
August 3, 2019:       8:00am - 12:15pm
Post Conference: 
August 3, 2019
1:30pm-4:30pm - (3 Hrs)  "Defend the Medical Record!" 
($200.00 for members & non-members!)
Expand Your Knowledge and Expertise:
Learn from experienced professionals first-hand, critical areas of auditing, coding and compliance through case examples!

Hear what legal counsel professionals have to say about auditors risks and safeguards!

What you need to know about reporting, auditing and  monitoring!

Learn about high level audits for HCCs and other risk programs!

Risks by understanding correct interpretation of regulatory guidelines and reimbursement impacts!


Auditing issues for clinical documentation improvement!

Federal and State Agency Officials - hear what they have to say!


Auditing and Investigations and how to respond!

Earn CEUs from multiple organizations while networking with other healthcare professionals!


Take away tips and tools for evaluation and implementation; make effective changes when you get back and much, much more!
        EMAIL:             [email protected]